Commercial Fire Alarm Systems In The Greater Puget Sound Area
The first line of defense after a fire breaks out is being alerted and using time wisely. This could be the difference between a small fire that is put out quickly and one that becomes out of control, destroying property and worse, causing loss of life.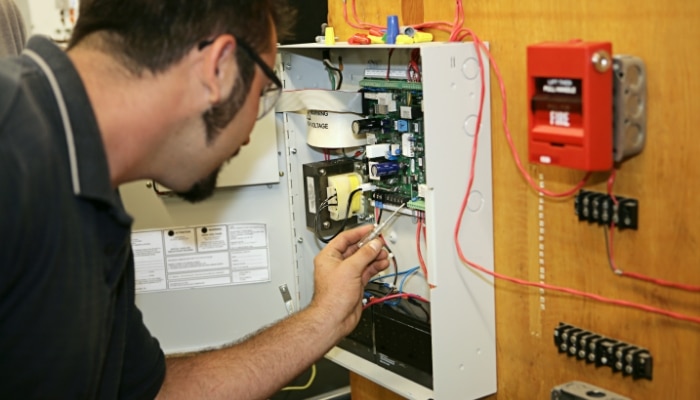 Fast Alerts Mean Fast Reactions
Northwest Fire Systems offers the following fire alarm system services:
Design
Maintenance
Repair
The Benefits Of A Fire Alarm System
Instantly Contact Your Fire Department - Many modern fire alarm systems are built to send an alert to the local fire department as soon as signs of a blaze are detected, dispatching firefighters to your property right away. This means the fire has less time to do damage.
Reduce Damage To Your Property - Fires can cause massive damage in short periods of time. It's simple logic: when you're aware of a fire as soon as possible, you have more time to fight the fire and reduce damage to your property.
Regular Inspection, Testing & Maintenance Make You Ready For Anything
The only way to be sure that your fire alarm system will work as it should when you need it is to have it regularly inspected and serviced by a qualified technician. When an inspection is performed, components will be tested and serviced to ensure proper function.
Give yourself peace of mind, knowing that your system is ready to alert when it needs to to save lives. Send us a message online or call 206-772-7502 today with any questions about fire alarm systems or to schedule service.