Fire Protection Products & Services
All You Need For Your Greater Puget Sound Area Property - All In One Place
The safety of your business or home's occupants and assets is incredibly important. Your property is a huge investment and a fire can cause serious losses in just a matter of minutes. There are many aspects to fire protection, but you've got them all taken care of - because you've got Northwest Fire Systems on your side. We have the experience and know-how to meet all your fire protection needs, from installation and inspection to maintenance and retrofit.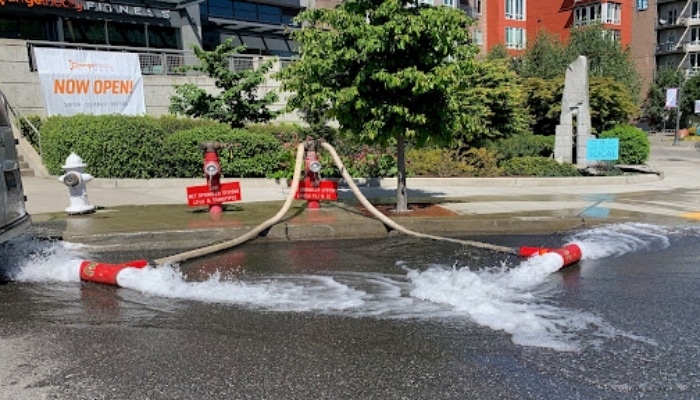 One Single Source For Fire Protection Services
We offer all the fire protection products and services you need to keep your property safe. Don't go through the hassle of sourcing out different aspects to different companies and keeping track of all those different contractors. Let Northwest Fire Systems be your single provider of all things fire protection.
Installations - Whether you're putting up a new property or your current property needs a retrofit, we can give you a safe, efficient and compliant system that will ensure you're protected.
Inspections, Testing & Maintenance - Your fire protection systems need to be inspected and tested regularly to make sure they are in compliance with regulations and more importantly, to make sure they are in perfect working order in case a fire occurs.
Fire Alarm Systems - Alarms can mean the difference between life and death, giving you immediate warning so that people can evacuate in time while the fire department is notified as soon as possible.
Sprinkler Systems - We make sure your sprinkler system is installed to the needs of your space, making it as safe as possible and ready to prevent loss of life and property destruction.
Backflow Systems - Without a properly installed backflow prevention system, the water in your fire sprinkler system can go in the wrong direction if pressure becomes too low or too high. This can contaminate your building's drinking water supply or even the town or city's municipal water supply.
Fire Extinguishers - Fire extinguishers must be up to code and tested regularly to ensure they are ready for an emergency. They must also be strategically placed for your building's needs.
One Company, One Phone Call
We also offer reliable 24 hour service. Whether it's Monday at noon, or midnight on Christmas Eve, Northwest Fire Systems has your back! We always have a certified technician on call for your emergency needs. Message us online or call us at 206-772-7502 today!