Fire Protection System Installation
New Installations For Your Greater Puget Sound Area Commercial Or Residential Project
Your new project is under construction, and things are busy and stressful. Take some of the stress out by using Northwest Fire Systems for all your fire protection services. We are different from other companies because we can meet all your fire protection needs instead of just one or two. Come to a single trusted and experienced business instead of having the headache of working with multiple contractors on one project.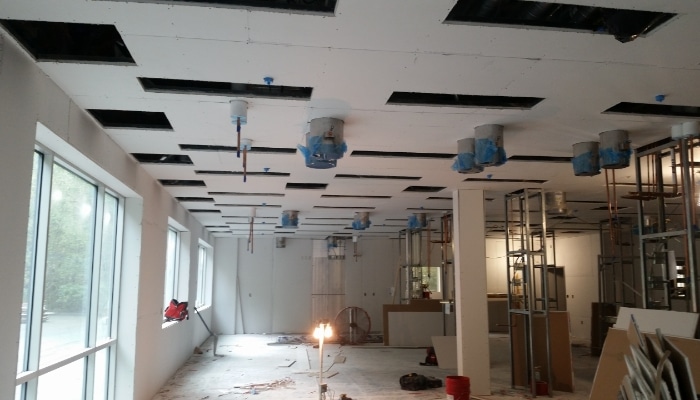 When we map out your fire protection system installation plan, we will make sure your sprinklers, alarms, extinguishers and other fire protection equipment is specifically suited to your facility and will work to make sure that you and yours are as safe as possible while planning for optimal prevention of property loss.
Your Top Choice For Residential & Commercial Fire Protection
When your new construction project is underway, we are here to provide for all your fire protection system installation needs. We will work efficiently within the parameters of your schedule, without disruption. We will work side by side with you to design the systems and ensure that your sprinklers, alarms and backflow systems are all up to current codes and regulatory standards.
Our deep understanding of all aspects of fire protection gives us an all-encompassing perspective for crafting your system. When we know the big picture, we know how everything will work together to ensure you're protected from loss of life and property damage.
Our union-trained installers specialize in:
Standpipe Systems
Special Hazard Systems
For all of these services and more, there is no better choice than Northwest Fire Systems.
Start Your Fire Safety On The Right Foot
Northwest Fire Systems has the experience to provide you with all of your fire protection needs. For any questions about installation for your new residential or commercial construction, message us online or call  206-772-7502  today!