Northwest Fire Systems & Glacier Fire - A Fire Protection Service Match Made In Heaven
Northwest Fire Systems' already sterling reputation for being the most comprehensive and capable fire protection service around is about to get even better! Thanks to our acquisition of Glacier Fire Protection, we can now cover the full range of fire protection needs of residential customers in the greater Puget Sound area! You'll no longer have to worry that your home is properly protected, as Northwest Fire Systems will provide the same potent defense against fire that we've offered our commercial clients for years. With Glacier Fire Protection, we truly have become greater than the sum of our parts - a true, singular source for all of your fire protection service needs.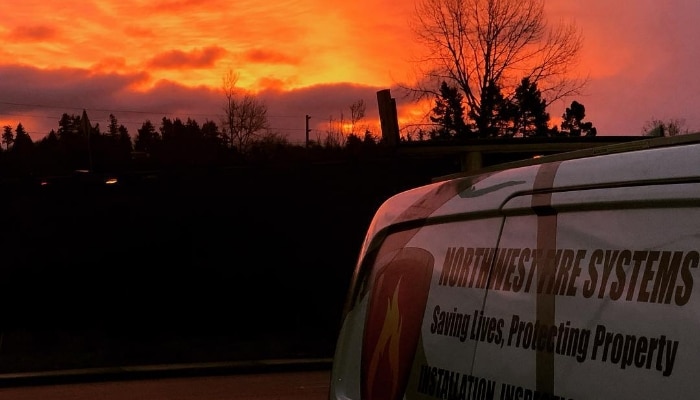 Your Home Is Your Castle - We'll Dig The Moat
Your home holds so much more than your tangible items. It holds memories, it holds laughter, it holds good times and bad - it holds your entire life. You shouldn't have to worry about losing all of that to a stray spark or ember. With Northwest Fire Systems, you can rest easy knowing your most precious things enjoy 'round-the-clock protection. Our fire sprinkler installation services for single-family and mixed-use homes keep you and your most valuable things safe and secure.
Protection. Performance. Peace Of Mind. That's Northwest Fire Systems.
We have one job and one job alone - to ensure the lives and belongings of our customers are protected from fire. It's a responsibility we take as seriously as possible, and we are forever dedicated to providing this service with quality, integrity and certainty. With Northwest Fire Systems, you'll always know you're safe. If you're ready to talk about defending your home, send us a message online or call  206-772-7502  today!
How much does a home fire sprinkler system cost in Seattle, WA?
The cost of installing a home fire sprinkler system can vary depending on the size of your home, the complexity of the installation, and local labor and material costs. On average, the cost can range from $1 to $2 per square foot of your home. For a 2,000-square-foot home, this could translate to around $2,000 to $4,000. Keep in mind that this is a general estimate, and the actual cost might be higher or lower based on your specific circumstances. Consulting with fire safety professionals or contractors can provide you with a more accurate cost assessment for installing a home fire sprinkler system.